Do you have the necessary tools to generate new perfectly targeted clients?
With ever improving targeting techniques, the most important first step to grow your business is to build a list of characteristics for your "perfect client".  Once you have that, the rest is really pretty easy.  If your business has at least 100 current or former customers or clients then you have enough data to let you target your perfect client without wasting thousands on Google Adwords, dialing for dollars, email marketing, direct mail campaigns or any other type of shotgun approach to advertising.
I highly recommend that you take the time to think about what your perfect customer looks like. Then, describe them in as much detail as possible. In the marketing world, these are called "personas" or "avatars" and it is likely that you will have a few, but not more than 3. It's also possible that some of your customers won't fit into your two or three personas. If that's the case, don't spend any time on them.  They will only represent a very small percentage and not worth the energy.
Here is an example of a persona for one of our perfect types of client: Male or female, between the ages of 35-50 with an income of approximately $85,000 to $135,000.  Has a college degree or masters'. Embraces technology and fascinated with its potential to automate marketing and customer acquisition. Might either be a visual learner or someone who learns by example. Needs a workable system that's easy to use and manage. Likes to be in control and doesn't need a lot of technical hand-holding. This person is secure enough to be open to suggestions and recommendations. Knows what they want and gives prompt, thorough feedback. Welcomes creativity, but it must make sense to them.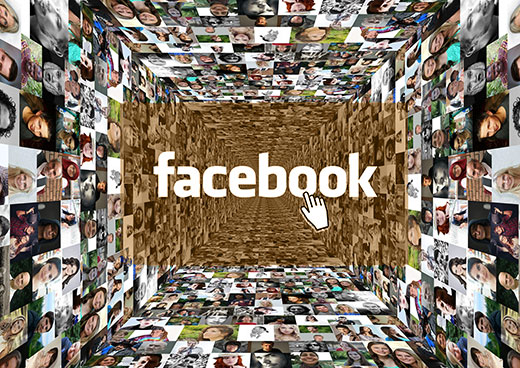 Facebook has the most sophisticated targeting in the market today with LinkedIn running a not very close second.  LinkedIn does not yet have the tools that Facebook affords us and it certainly doesn't have all the personal data that Facebook has about us all.  Facebook marketing right now is almost foolproof if you have defined the personas of your perfect client because, you can put those parameters into Facebook and only those people will see your offers.  You can build a personal relationship within Facebook because your potential new client has shared more data on that platform then they have with their doctor, pastor or the IRS.
Most campaigns we run now for our clients return between $2.60 and $6.10 for every dollar spent and that's in the first month.  Plus, you now have a customer in your funnel where you continue to build a relationship with offers of significant value only to them.  In one of our case studies, we have returned $21.12 for every dollar the client spent.  Since Facebook has introduced their new targeting options, you can now take your list of existing customers and put it into Facebook and they will build a perfect list of targets for you that are what we call "look alikes" that mimic all of the characteristics of your existing clients.  These lists of targets convert to sales at the highest rate of conversions than anything we have seen in 18 years of marketing on the web.
Competitor Intelligence
Adbeat

or

WhatRunsWhere

. These two tools can tell you everything your competitors are doing online in advertising and marketing.

Wisdom

is

THE

tool to use and it is supplied by Facebook and it will tell you everything your competitor is doing on Facebook. It will give you their target audiences, the efficacy of their campaigns, how long they have been running the campaigns and how much they have spent to date.
Knowing this information can not only give you a blueprint for success without investing a lot of money targeting groups of clients, but it can generate returns within 30 days.
Direct Response Mail (Don't Roll Your Eyes)
InfoUSA is the most sophisticated database of B to B leads in the U.S.  Once you have built the personas of your perfect client, you can now market to him or her for relatively small amounts of money and with great accuracy.   If one of your potential clients is worth $1000 or more, having access to this website; InfoUSA.com is invaluable.  Once you have defined your target and queried InfoUSA's database, you may find that your complete list of "perfect targeted clients" comes to 271 and for roughly $300 you can market directly to them.  Direct mail is not dead and it is one of the most economic methods of generating new clients as long as your sales copy is compelling and can generate an action from your potential client.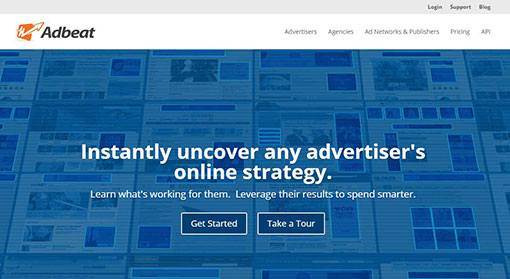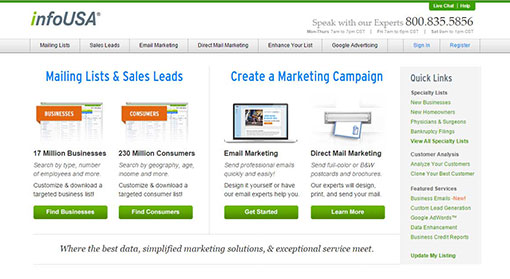 Auto-Responder
This is a must when communicating with your potential clients.  Most of these are about the same and you can get free demos and trials with all of them.  AWeber, Infusionsoft and GetResponse are the ones we have experience with and all do the job.  Infusionsoft seems to be best of breed nowadays but the market is ever changing.
Landing Pages
Leadpages.net has over 30 landing pages already designed and over the years have built the best of breed.  They are easy to use and can be built within 20 minutes and up working.  No coding is involved.  There are several other providers on the market.  We found this to be best of breed.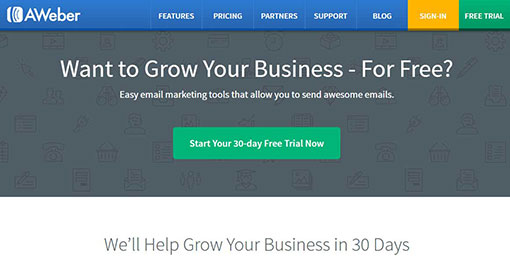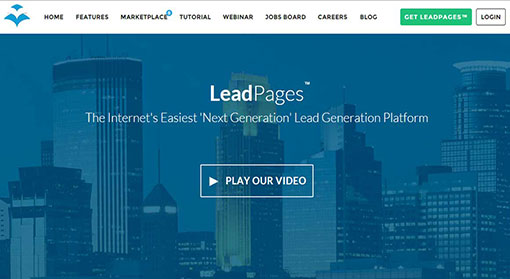 Online Client Acquisition – Chat Services
We have used different software over the years and since we invented chat back in the late 90s, we have a preference.  We own Approachment and have found that we can increase customer acquisition by at least 20% for almost all clients.  Most of our chat clients that are providing services see a dramatic increase in customer interaction and we provide that service 24 hours a day; 7 days a week.  (I know it's a shameless plug, but if we could get you another 1 out of every 5 people to become a client from your existing traffic, it's a no-brainer)
Heatmaps
These are really necessary if you want to see how your web visitor behaves on your website and landing pages.  This can tell you within a week if you have the right message and if your funnels are creating new client relationships or if you are losing them to something very simple that you can only see with these tools.  Crazyegg has given us the best results and has proved invaluable over the years.